The archipelago island of Gran Canaria has been hosting gay weddings since 2005, when same-sex marriage was first legalised by Spain. Now, wedding planner, Carolina Carzorla Gavin, of Vamonos Debodorrio wedding planners, is hoping to attract more same-sex weddings to the island by showing couples how welcoming and versatile it is. In this specially styled lesbian elopement shoot, Carolina talks us through the traditions and laws surrounding Spanish weddings, and how she helps couples veer away from convention.
"Every wedding is different," explains Carolina. "In Gran Canaria, no-one's waving a rule book – this elopement shoot highlights that your wedding can be as traditional or as out there as you'd like. Or a mixture of the two.
"By choosing to elope, this couple leave behind all the politics of who to invite, relieve themselves from the sometimes overwhelming task of planning, and make their simple ceremony entirely about them."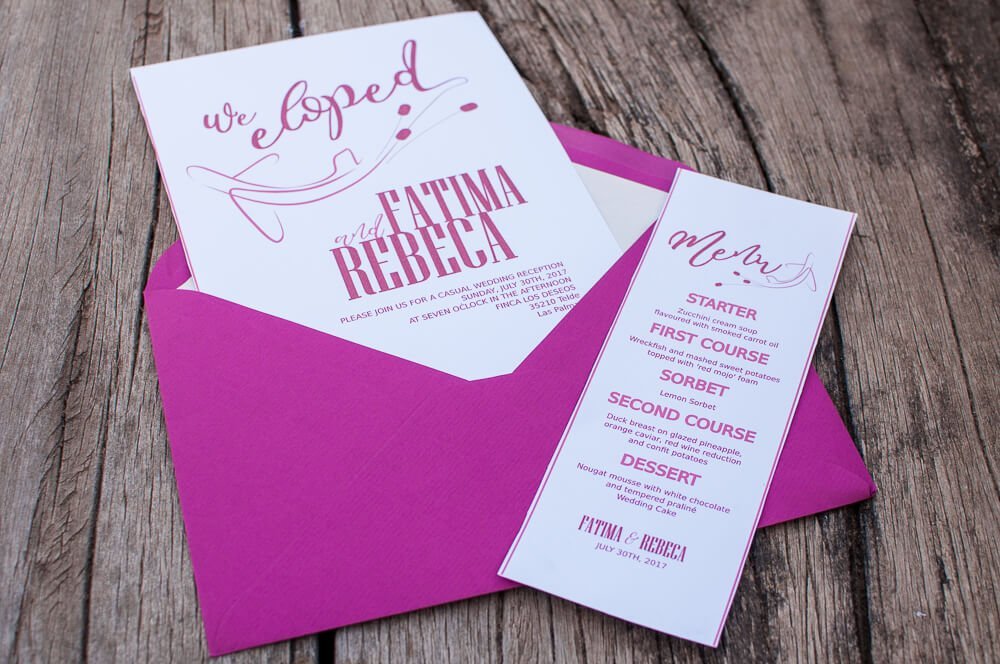 Beach Weddings: the law
All beaches are open to the public in Spain. Because of this you cannot hold a wedding on a beach in Spain, nor can you close off an area of the beach for private use, although you can pose for photos. But Gran Canaria isn't all about the beaches.
"Gran Canaria is beautiful – the centre of the island is lush and volcanic, which was something I wanted to showcase this in my shoot.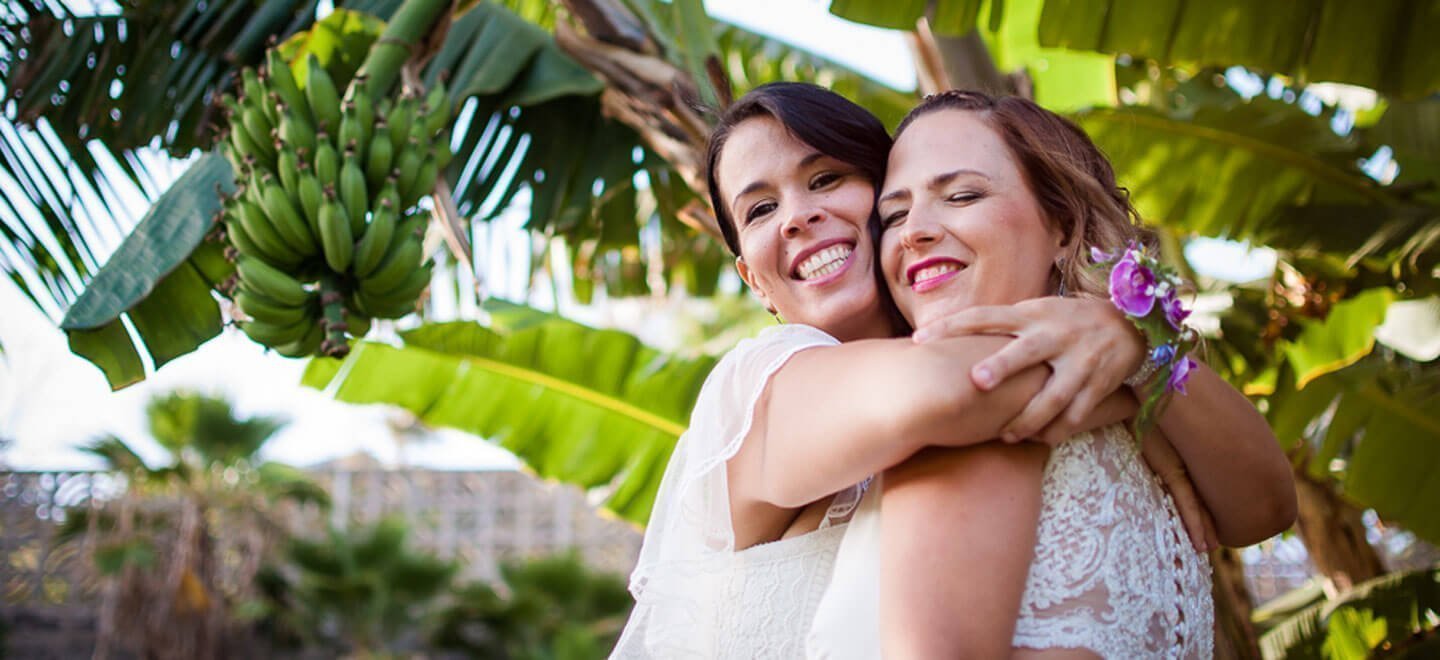 Conventional (or not)
Aisle Style
Traditionally, brides walk down the aisle with their fathers in Spain, and grooms walk down alongside their mothers; in this shoot, the couple wake up together on the morning of their wedding, help each other get ready and then walk down the aisle together.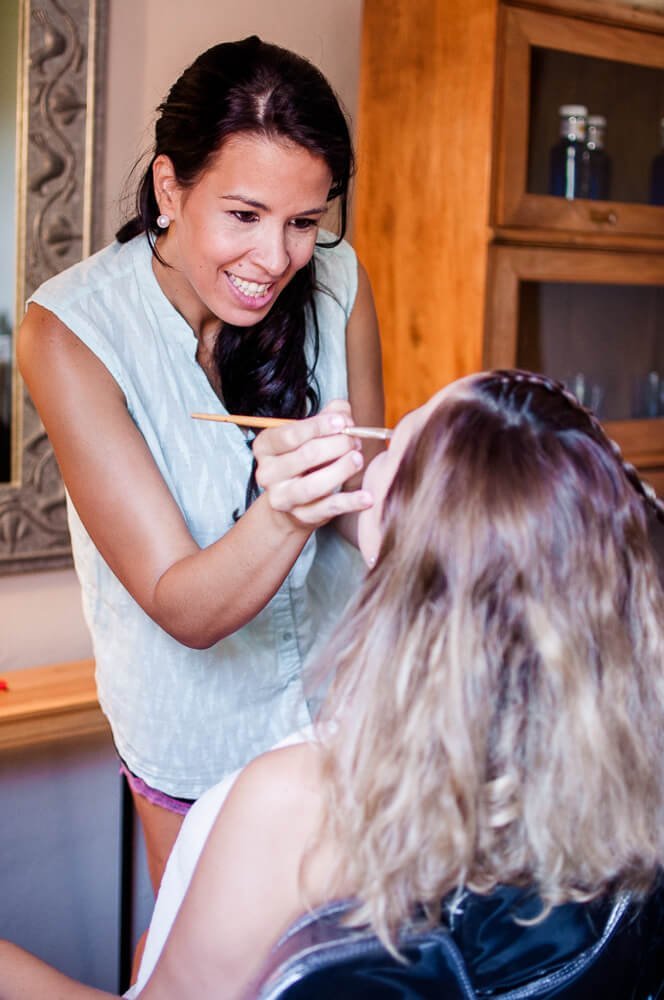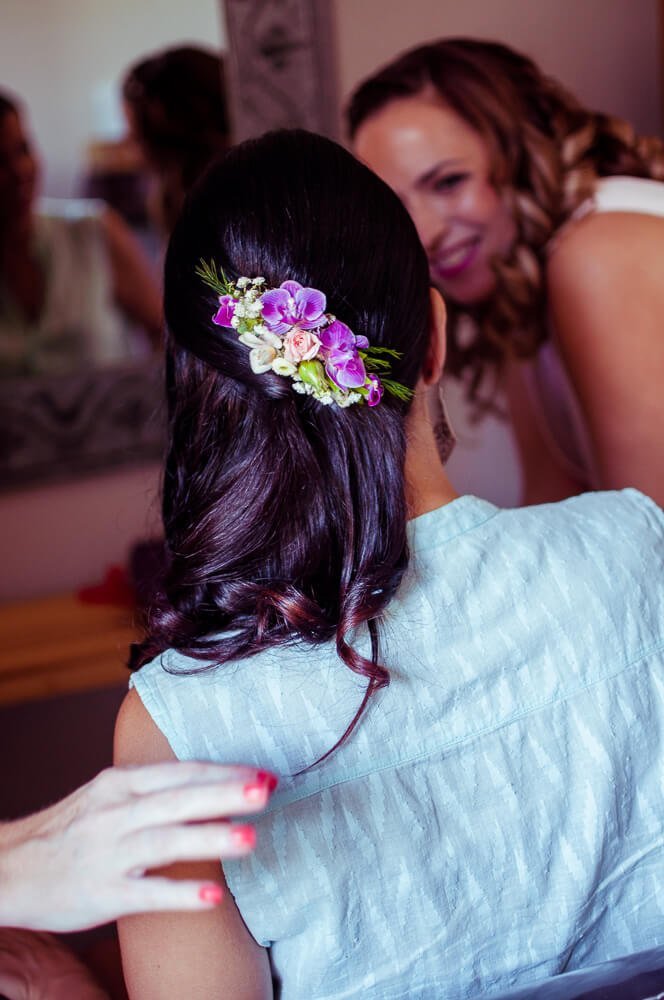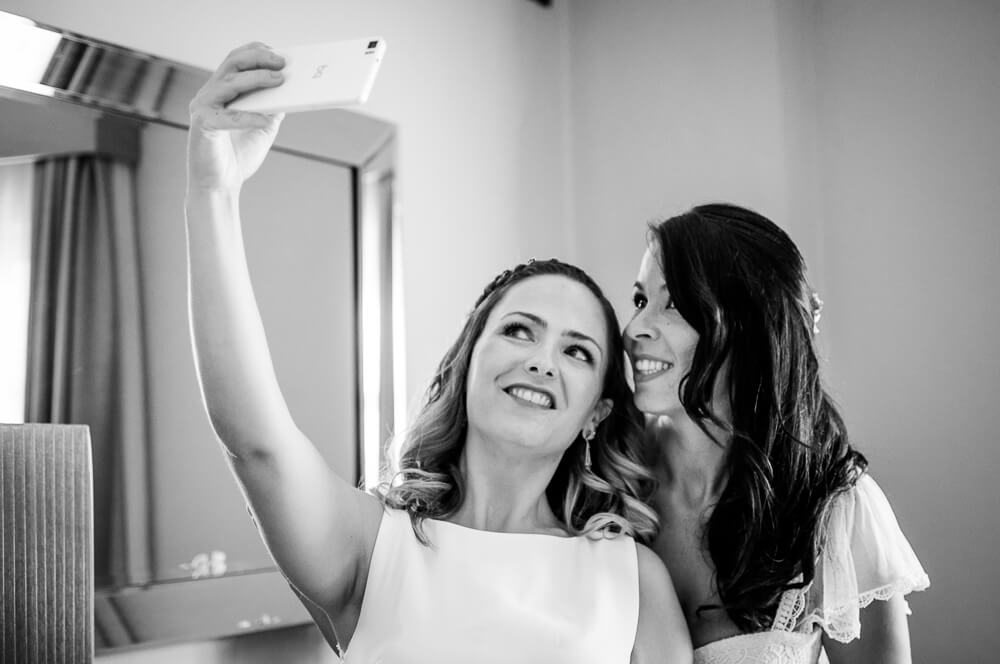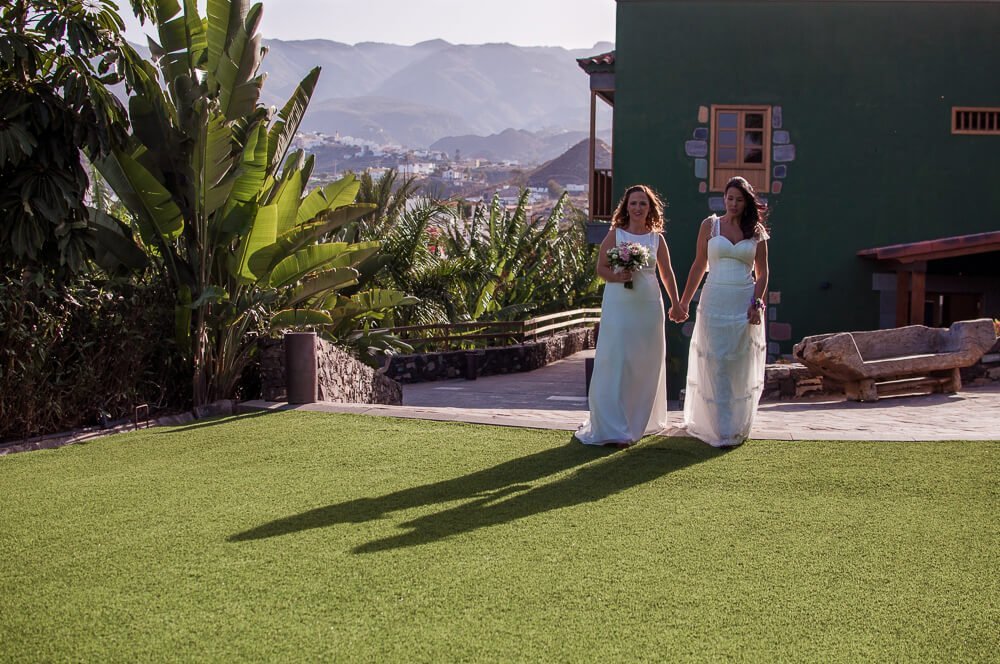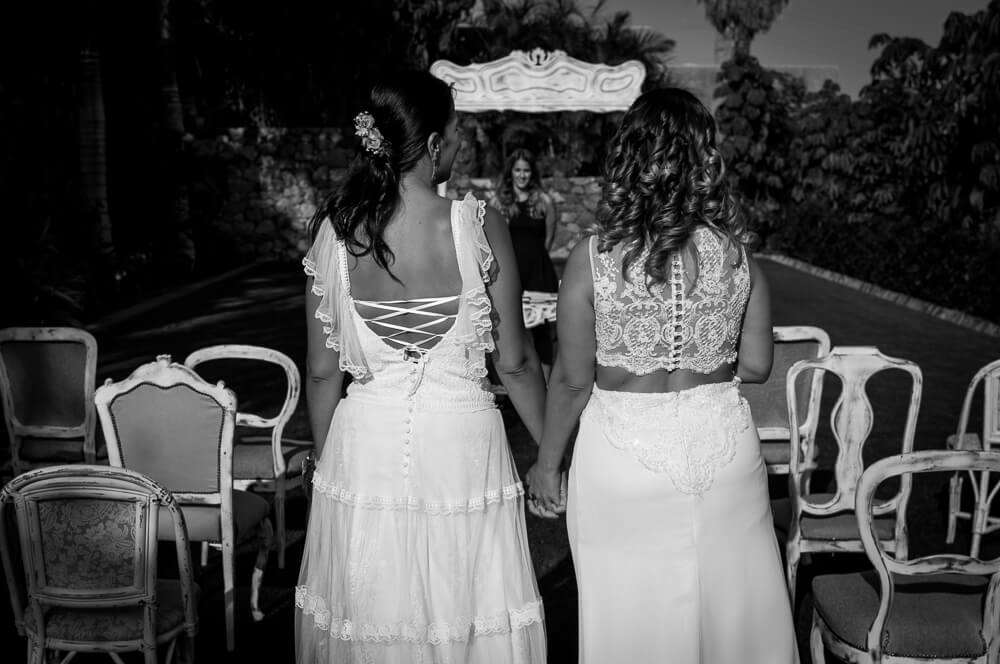 The Love Potion
Ok, it may not have anything to do with Spain, but it has everything to do with not sticking to convention. As the celebrant makes up the potion, she talks through the ingredients to a happy marriage – love, patience, understanding, etc – and then hands the completed potion to them to sip.
"It's romantic and fun, and not at all traditional!" says Carolina…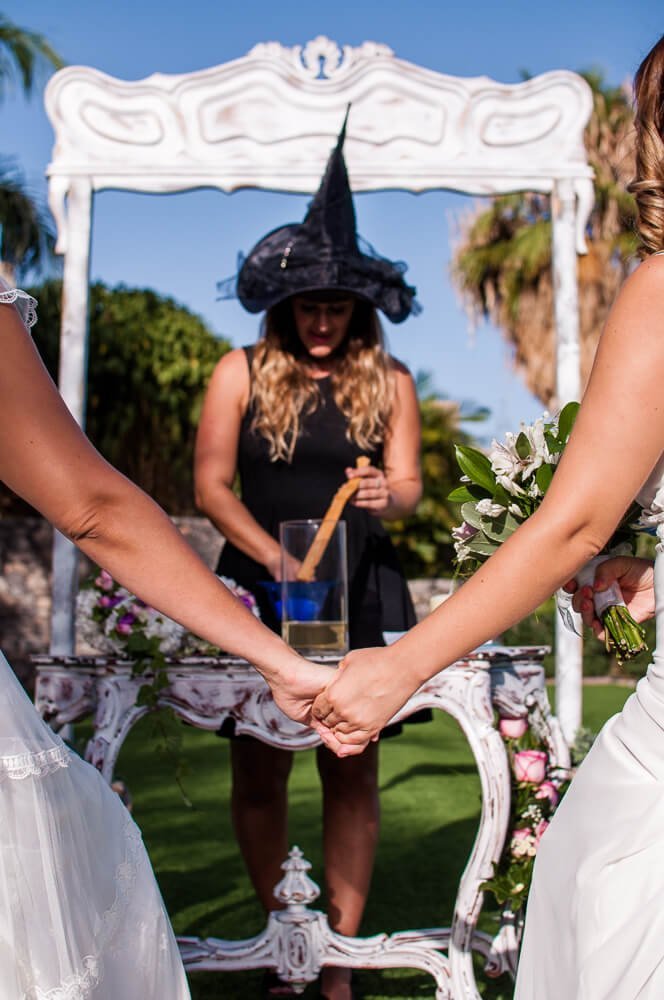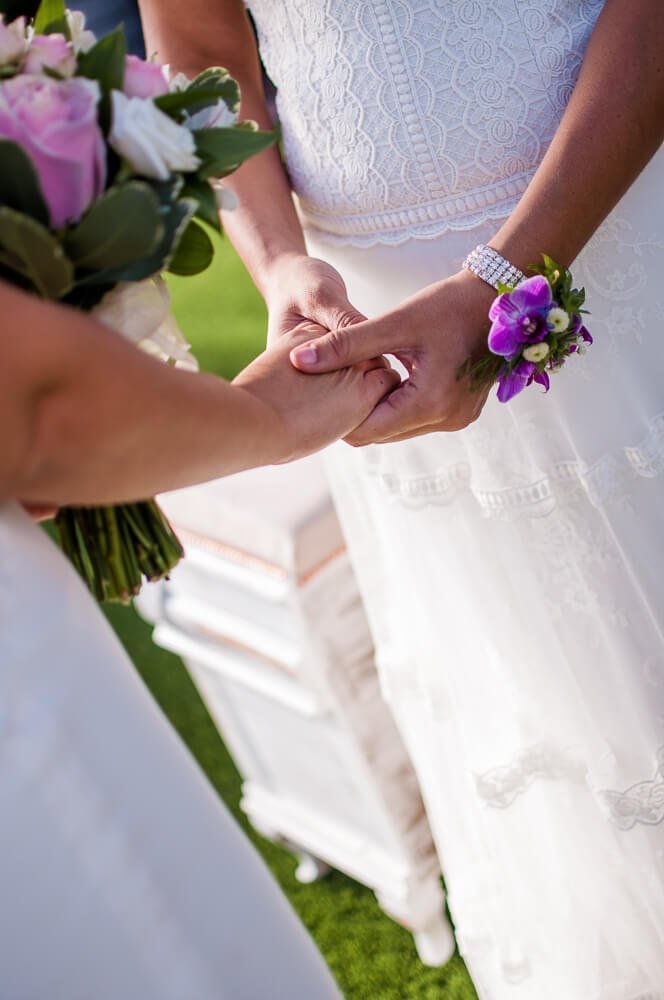 Food, Glorious Food
In terms of importance at a wedding, food comes second only to the ceremony. In fact, according to Carolina, the majority of the wedding budget will be spent on the wedding menu.
"Some regions in Spain, like Galicia, are famous for their seafood and menus might include eight-nine dishes; other areas, like Segovia, are celebrated for their suckling pig. But Spanish Iberian ham is a must at weddings, and is often served as part of the cocktail reception; in fact, there tends to be a minimum variety of 10 appetizers served at weddings.
"For the wedding meal itself, expect a starter, followed by a fish dish, then a mouth-cleansing sorbet, a meat dish, and finally desert."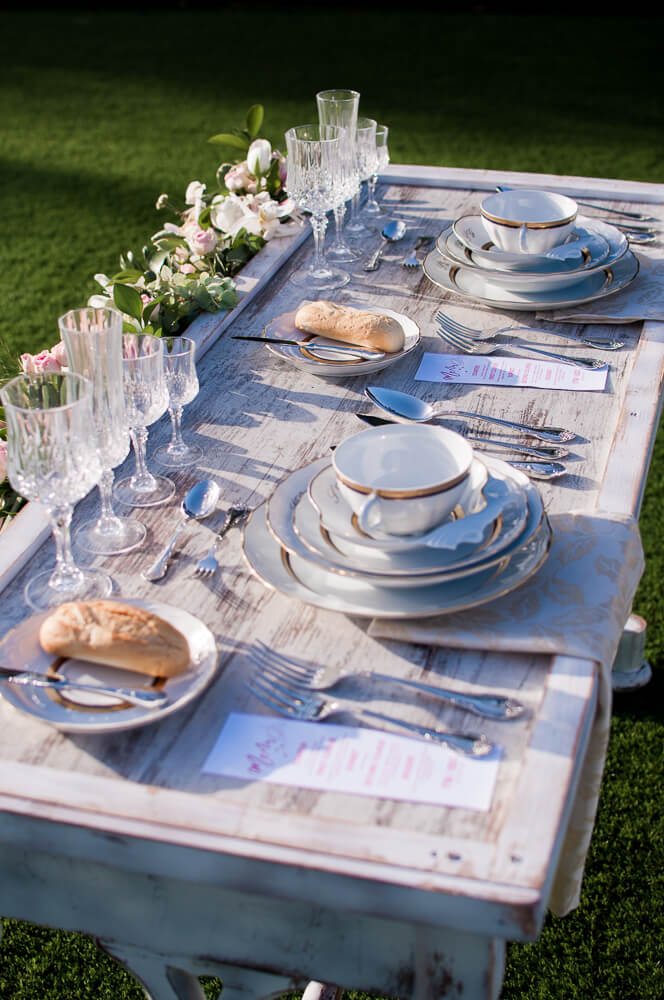 Open Bars
"It would be disrespectful to expect a guest to pay for a drink at your wedding"The Spanish always have an open bar at weddings, and would be considered disrespectful to expect a guest to pay for a drink at your wedding. Wine and cava will be served throughout the whole event, then come the dancing, the open bar and spirits emerge. This includes everything from whisky, rum, gin and vodka. To that, we say 'ole!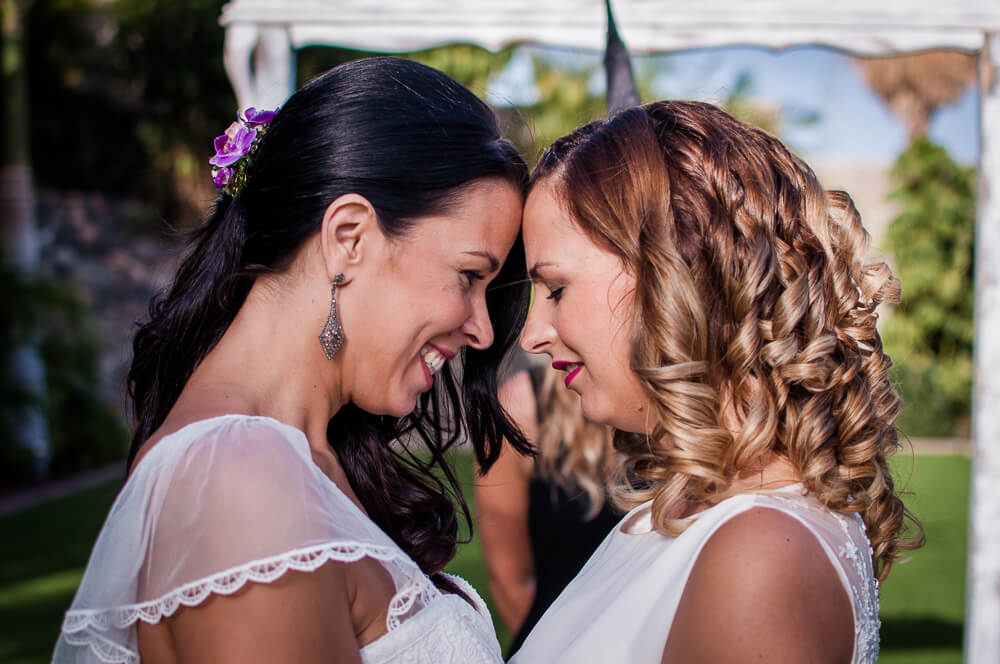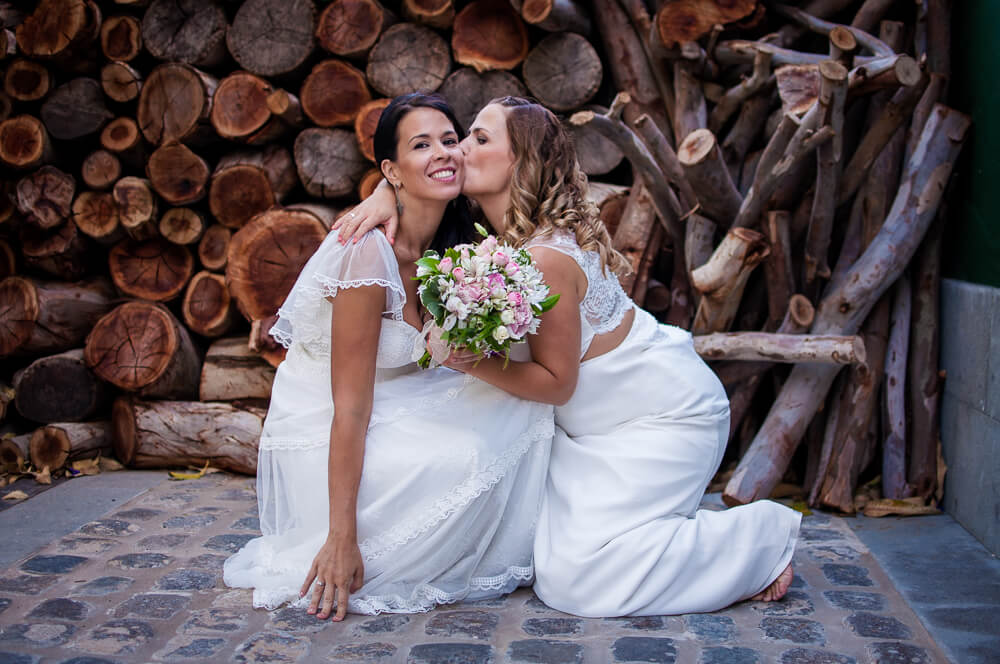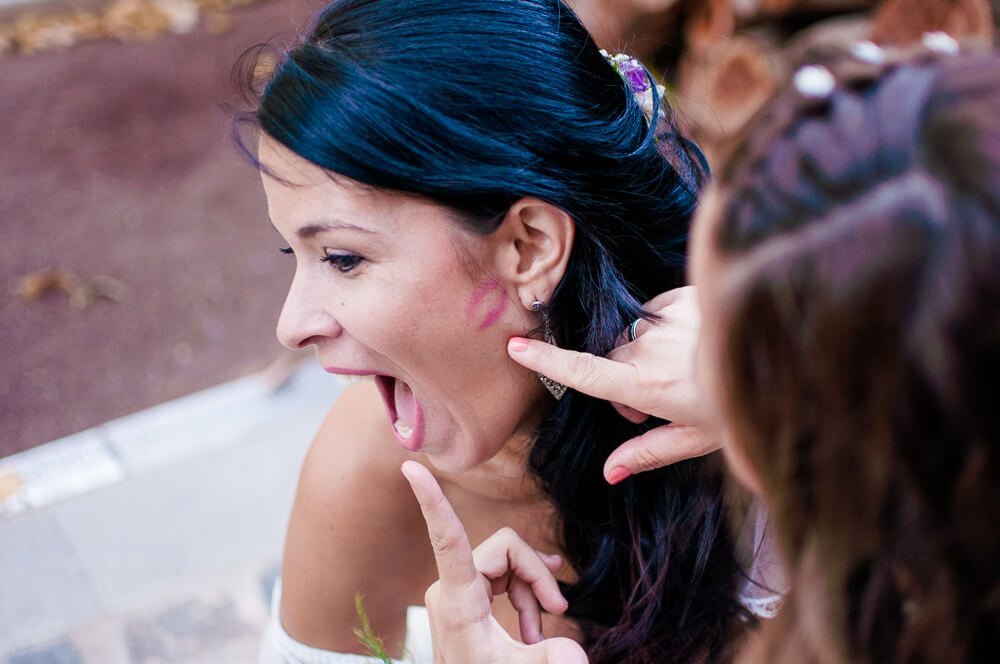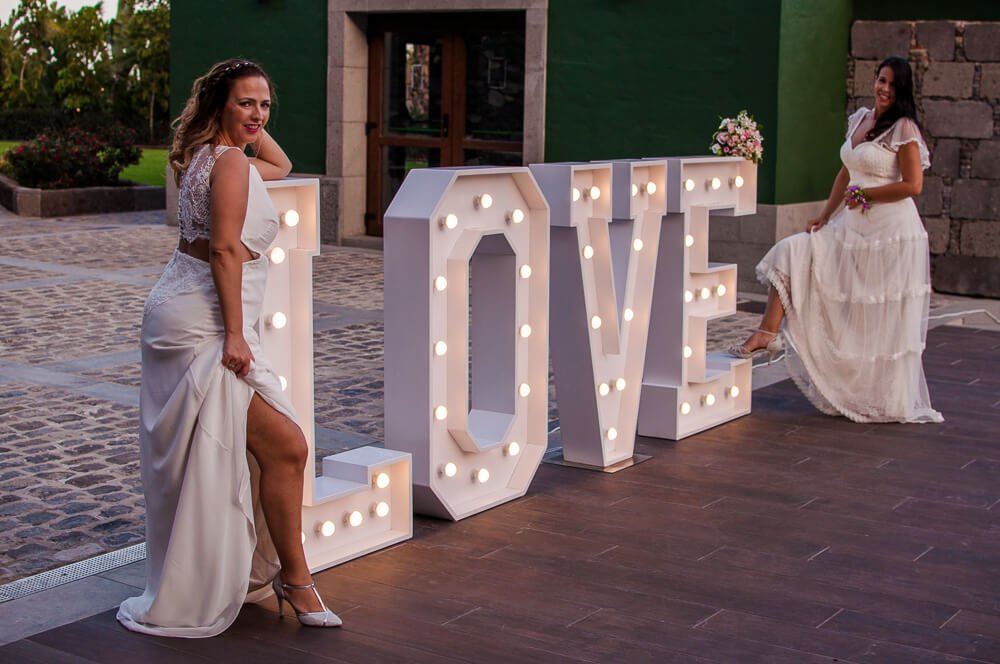 Credits
Wedding Planner: Vámonos de Bodorrio
Photographer: Fotografiando la vida
Venue: Finca Los Deseos
Wedding dresses: L'avetis Barcelona
Shoes: Los Zapatos de tu Boda, Representatives of de G. Westerleigh
Flower decoration: Floristería Calena
Ceremony decor: Transformes Bodas-Eventos
Chill out decor: El Paraguas Events
Giant letters: Madecor Events
Wedding invitations and menu: Dream Adapt
Officiant: Maestro de ceremonias canarias
Hairdressers: Lorena del Carmen González Alemán
Makeup: Fátima Pulido Castro
Models: Fátima Pulido Castro and Rebeca Ibáñez Pérez de la Blanca