Your wedding is destined to be one of the most incredible days of your life, but how can you make sure it's an authentic reflection of the love you share and your values? We spoke to Blue Nile, the world's leading online retailer of diamond engagement rings, to share our version of the best ideas for beautiful 2SLGBTQ+ weddings.
Define your traditions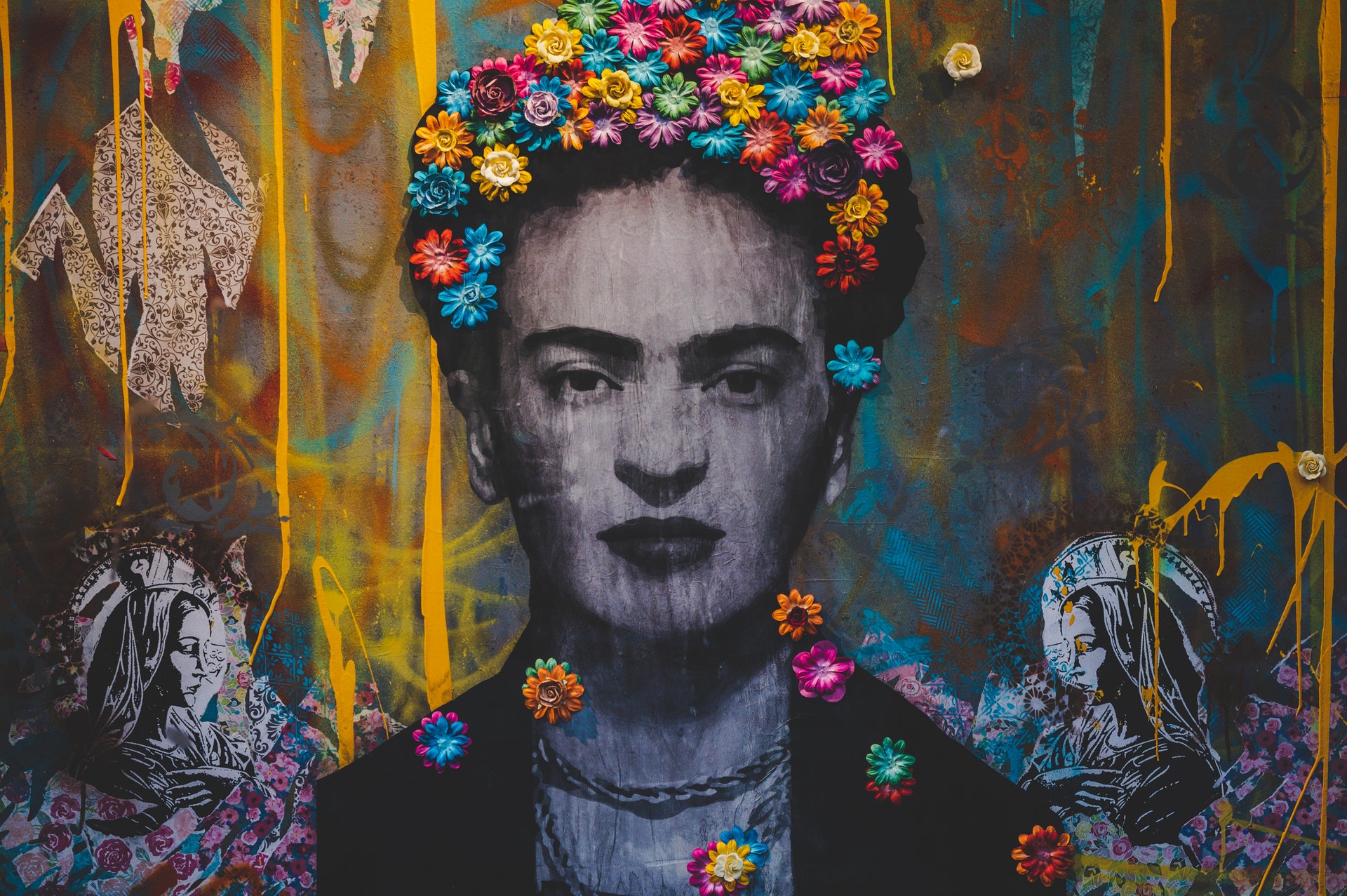 As we've said in the past, couples should never feel obligated to follow traditions that do not reflect who they are or the type of relationship they dream of having, especially because so many wedding rituals involve restrictive gender role expectations.
Some people may choose to use traditions as a general framework while releasing gendered connotations or roles, such as what colours each spouse wears when getting married or who is expected to propose. In contrast, others may choose to do something entirely different to truly break free from traditions that aren't affirming. An essential thing to remember is that it is your relationship, and you have the authority to make the decisions that feel right for you and your partner.
The beauty of a reciprocal proposal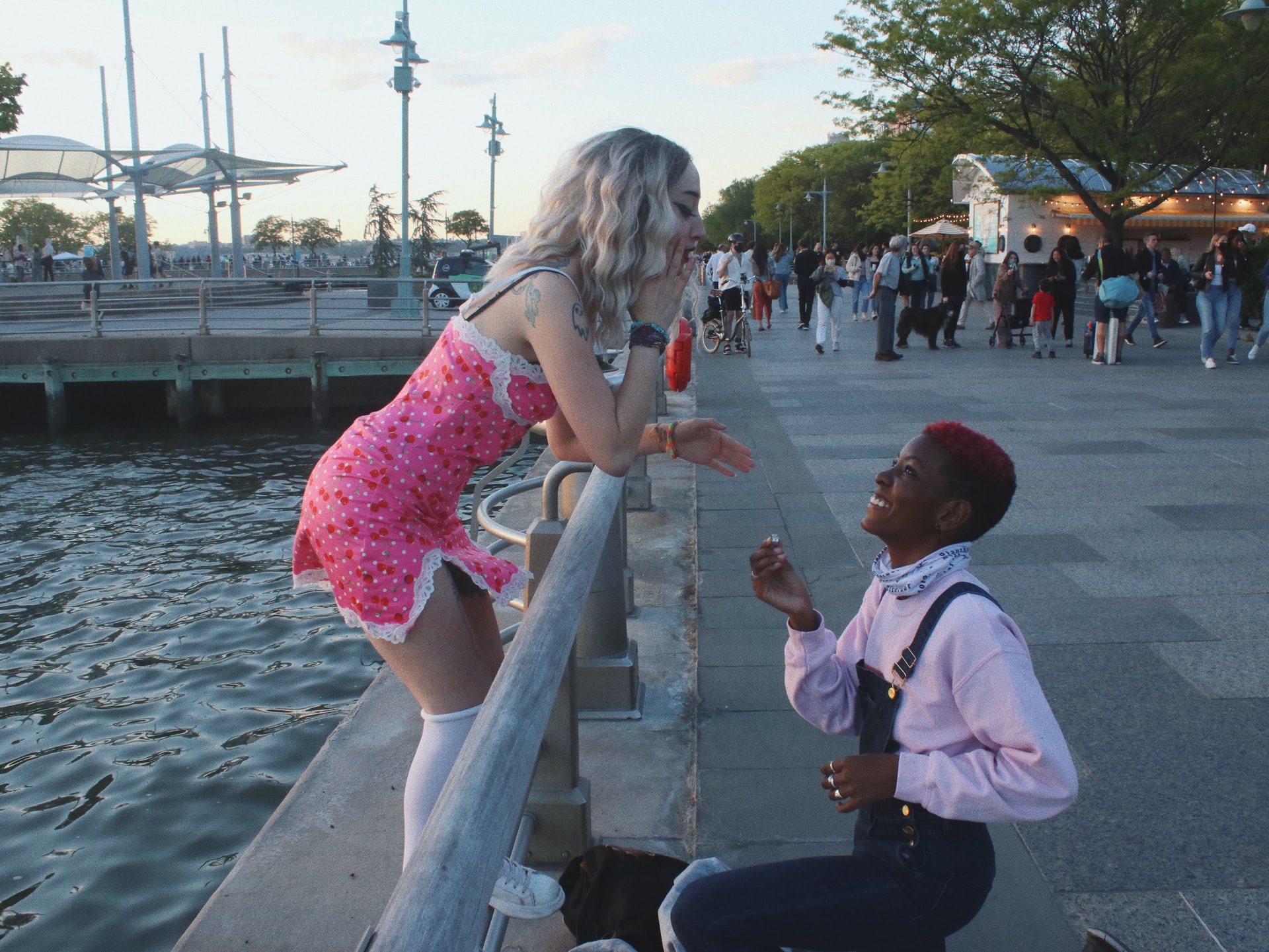 There's something extraordinary about having both partners proposing. Not only do you have two beautiful engagement stories to share, but you both also have the opportunity to create a unique, romantic experience for your partner and reflect on the joys of your relationship together while you plan it.
Whether it's a personal, intimate, spur-of-the-moment decision, or a big, public, meticulously planned event, or any combination of those, it's beautiful to have two memorable moments where your love and commitment to one another can be cherished.
Some folks had had some serendipitous energy happening when both planned surprise engagements for the other on the same day, which is also such a beautiful surprise to know you're so much on the same page!
Choose wedding Suppliers who align with your values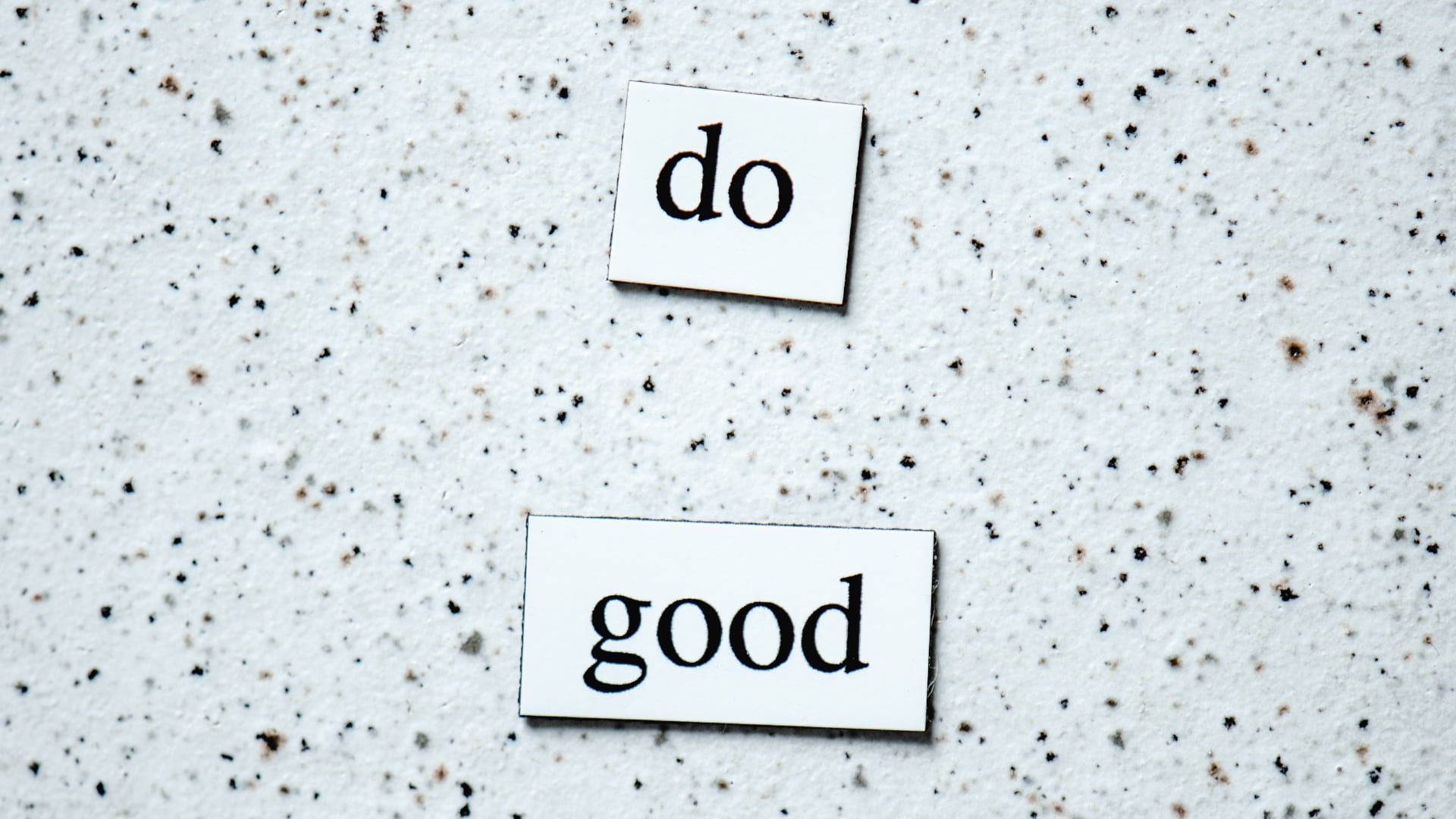 Our lived values are fundamental to folks from marginalized communities. We know that we would love to support members of our communities with as many opportunities as we can, so we would be trying to find 2SLGBTQ+ and BIPOC owned businesses for our venue and suppliers.
We would also look at how to create a more sustainable wedding. Knowing how wasteful weddings can be. Biodegradable confetti, houseplants as centrepieces that guests can take home, thrifting and tailoring a wedding dress–the options are endless! There is room for tons of creativity and intentionality in these memorable events to think about the other potential positive ripple effects that can happen in the world just from celebrating your love together–how cool is that!
True love story: Kate & Reigh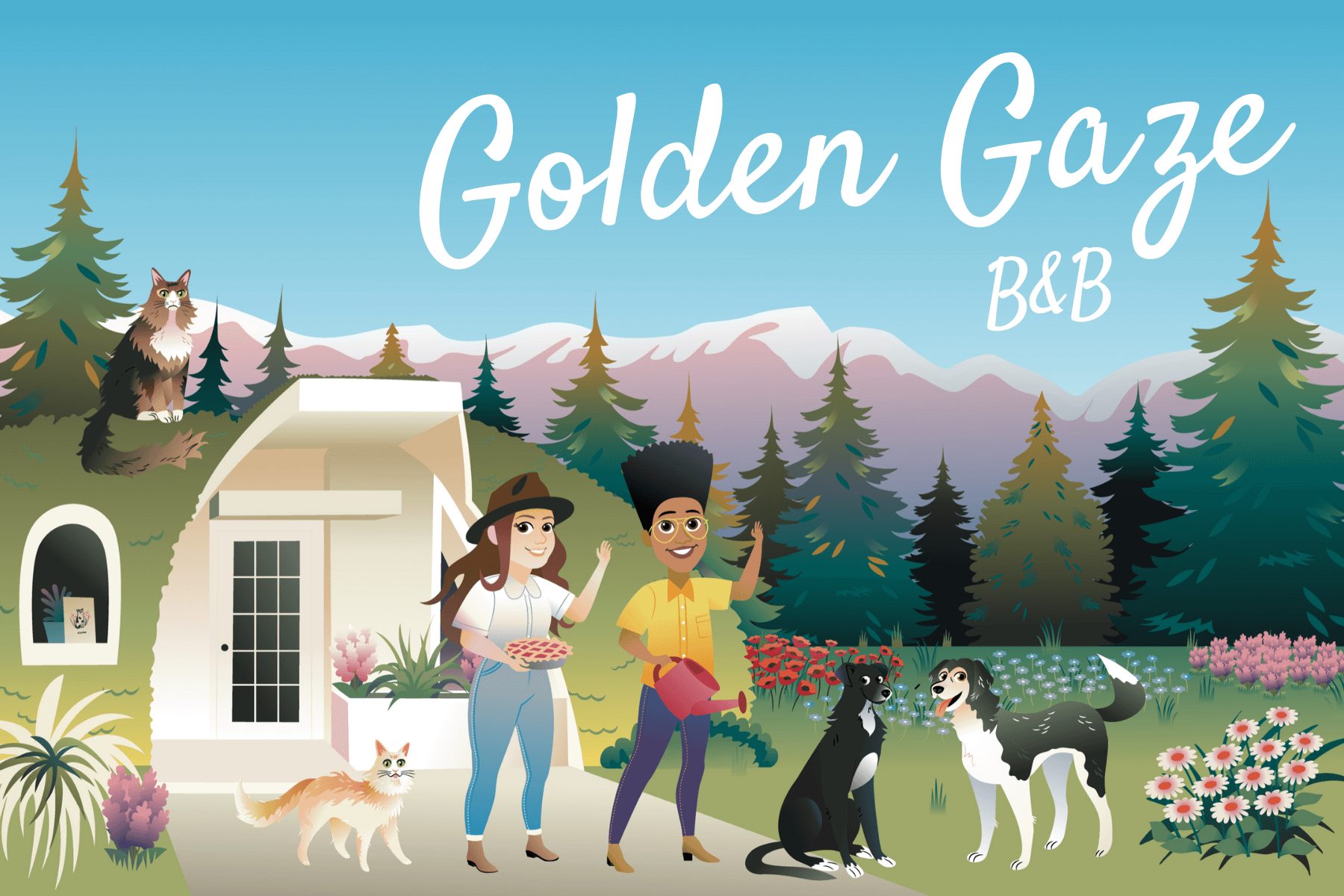 To get you feeling inspired, couple Kate & Reign from Golden Gaze BnB have shared their very own proposal story.
"We were blessed to be two young and in love folks who loved to travel and met long-distance. After Katie spent half a year studying abroad in India while Reigh was living in Canada, we both knew we had one of those rare, once-in-a-lifetime loves.

"We both independently decided to propose the next time we were able to be together, even though we both had an inkling the other was planning on popping the question too.

"Reigh planned a surprise vacation to Nicaragua. A few nights into the trip, Reigh had designed a stay at a treehouse hostel up a mountainside, complete with a gorgeous view from a suspension bridge that Reigh pictured proposing at sunset. Unfortunately, since Katie didn't know that was Reigh's plan, she kept agreeing to play several rounds of cards with the other hostel guests while a ring box burned a hole in Reigh's pocket as they watched the sun go down.

"After the evening began winding down, we made our way to the cabin for the evening, taking some time to sit on the porch together to reflect on the day. Even though it wasn't the setting Reigh had in mind, sitting on the porch, surrounded by the beautiful Nicaraguan jungle alive with noises from the howler monkeys nearby, it still felt like the right time for Reigh to ask if Katie would marry them. And of course, she said yes! Reigh gave Katie a ruby engagement ring, the birthstone of Reigh's birth month.

"Since Reigh mainly had planned the trip, Katie didn't know when or where she would propose. She just knew she would know when the time was right. And a few days later, on our dating anniversary, we had spent a day hot and grumpy, wandering around a city that neither of us was from, and went back to our bed and breakfast to take a nap. When she woke up, Katie realized that even the tough days spent short-tempered and frustrated were days she loved being with Reigh and knew it was the right time to say so.

"She got out of bed, grabbed the ring she bought Reigh, Tanzanite, the December birthstone, and proposed out on the porch where Reigh was relaxing. Surrounded by the scents coming from the guava trees nearby, Reigh said yes! And now we have a beautiful scent memory to be reminded of our love and commitments to each other every time we smell guava!

"Expecting a long engagement, both because we were young and also to milk the use of the gender-neutral verbal term "fiancée" as long as possible, we surprised everyone, including ourselves when we eloped to have a courthouse wedding in Canada just five months later!

Kate & Reigh from Golden Gaze
More Wedding Planning Tips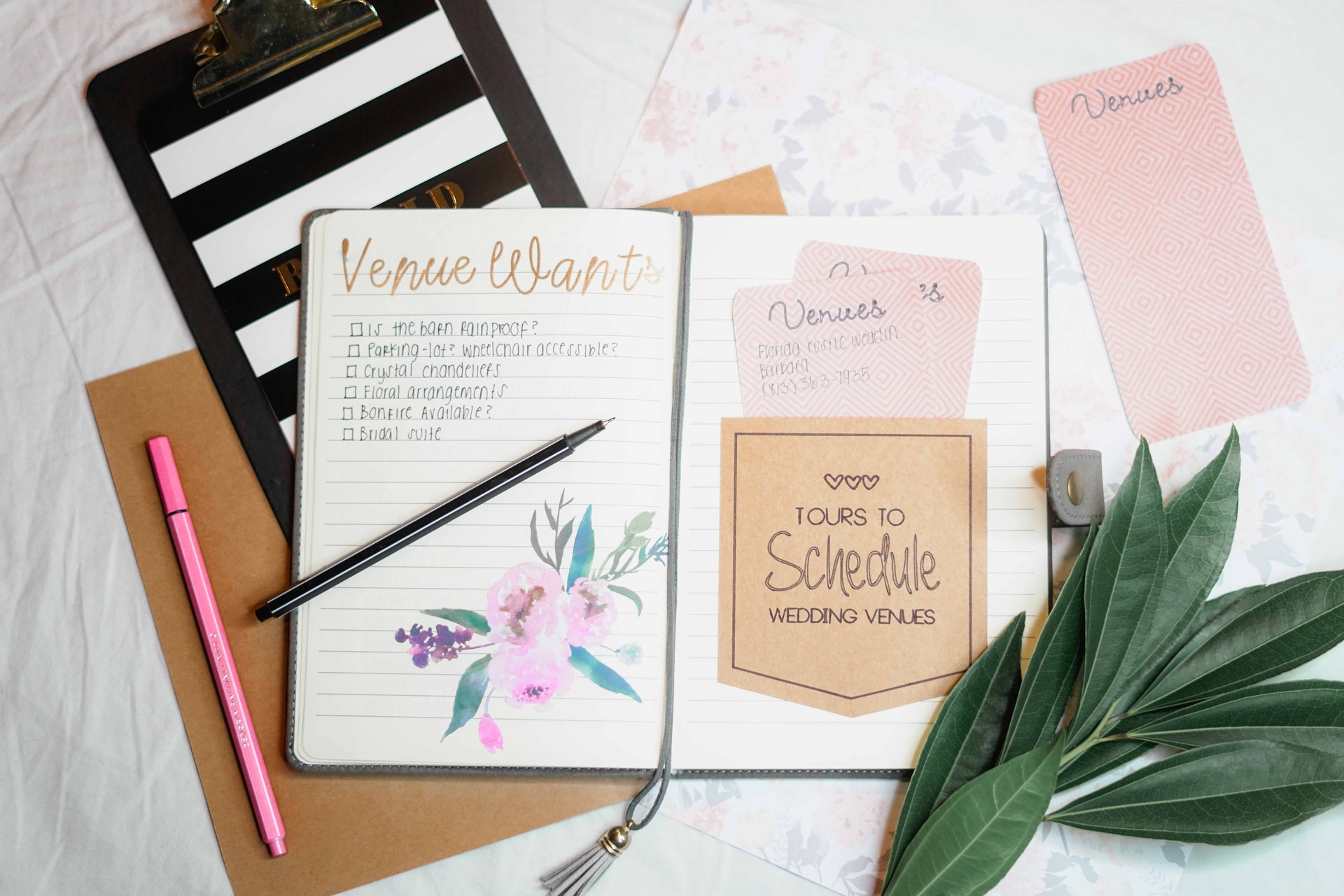 Award-winning and internationally acclaimed wedding planning expert, Sarah Haywood, shares her top 10 wedding planning tips for a seamless big day.
Money Management
Plan only for the type of wedding you can afford; accept what you've got to spend and always shop with this in mind. Create your perfect wedding, not a premier league footballer's dream day.
Be Organised
It's the key to successful and stress-free wedding planning.
Prioritise
Don't waste time getting carried away with the detail of your day until you have put the key elements in place: where and when you'll be married, who you will invite and how much you can spend.
Present a United Front
Create your day together and present a united front to your families. Leave some room for family input – significantly if they are contributing financially.
Respect & Compromise
Be sensitive to the desires and expectations of each other and your families. Respect the point of view of those invested in the day (financially or otherwise) and listen, even if you eventually reject their ideas. Be prepared to negotiate and compromise.
Delegate
Behind every couple is a fabulous and efficient team, so delegate what you can to friends and family with skills in the areas you need help with.
Bridesmaids and Best Men and Women
Have reliable attendants. If your closest friends are not reliable and/or competent, give them something else to do.
Hiring & Firing
Do not hire anyone or anything until you have seen or sampled their wares. Get every detail in writing and ensure taxes and service are included. Remember, before signing a contract, always ask: "Is this your best price?"
Stay Cool, Calm & Collected
Especially with your nearest and dearest, don't alienate anyone you'll need later on. (I'm thinking mother-in-law here!).
Wedding Free Zones
Have wedding-free zones in your home(s) and enjoy a marriage-free evening out with your intended once a week when you don't discuss the wedding at all. This will help you remember why you are doing this!