Are wedding showcases worth attending? Will it be all small talk and hard sell or easy mooching, tasty canapes and a walk-through mood board to pick and mix ideas from? It doesn't matter how big or small a wedding show is, they provide a brilliant opportunity to see a venue you're interested in, styled up to the nines and looking very much how it might look for your wedding day. Most recently, we attended The Ned's wedding showcase; The Ned is part of Soho House, so we knew were were in for something very special and it didn't disappoint.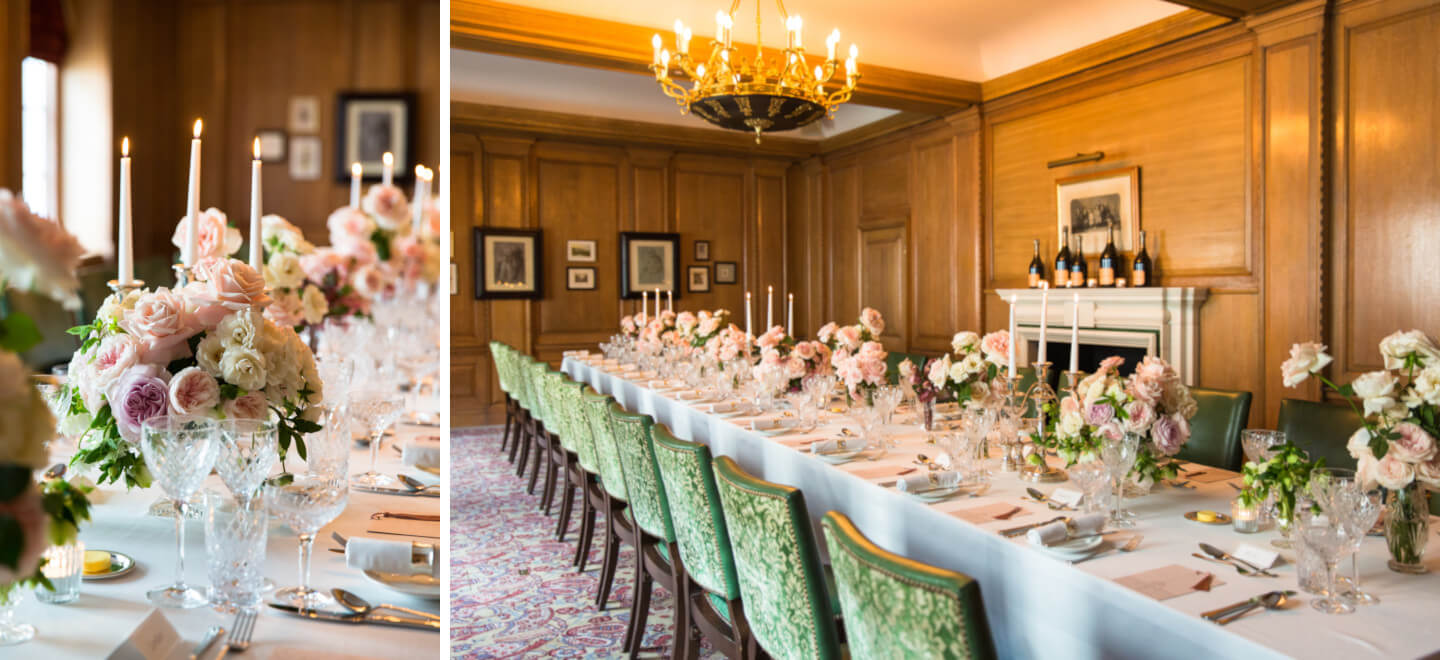 The Tapestry Room, Saloon, Drawing Room and South East Terrace were all dressed to impress with flowers by Grandirosa and oversized rose gold and metallic balloons by Bubblegum Balloons adding an extra layer of happy-luxe.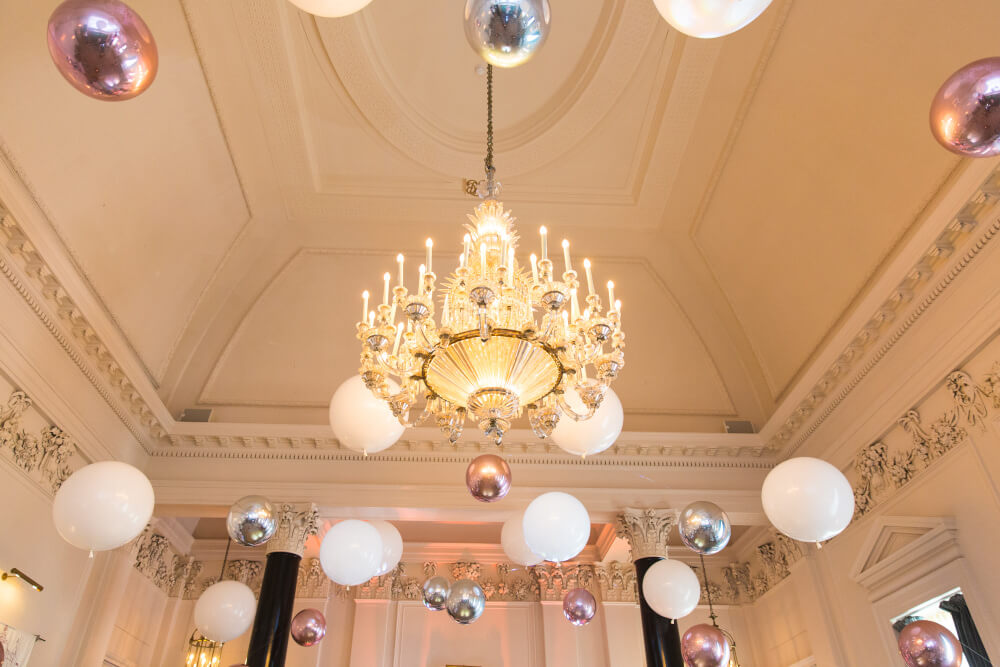 Sipping on the very quaffable Salmon Billecarte Rose Champagne and nibbling on some light but flavourful canapes by Head Chef Ian Daw, we chatted our way from room to room, perusing the preferred supplier stands and quizzing some of our favourites – which is exactly what you should do if you are planning on getting married.
Royal Warrant holders, the London Scribes, caught our eye with their beautifully inked place cards, invitations and menus, as did Dimitria Jordan with her fun, contemporary wedding stationery suite.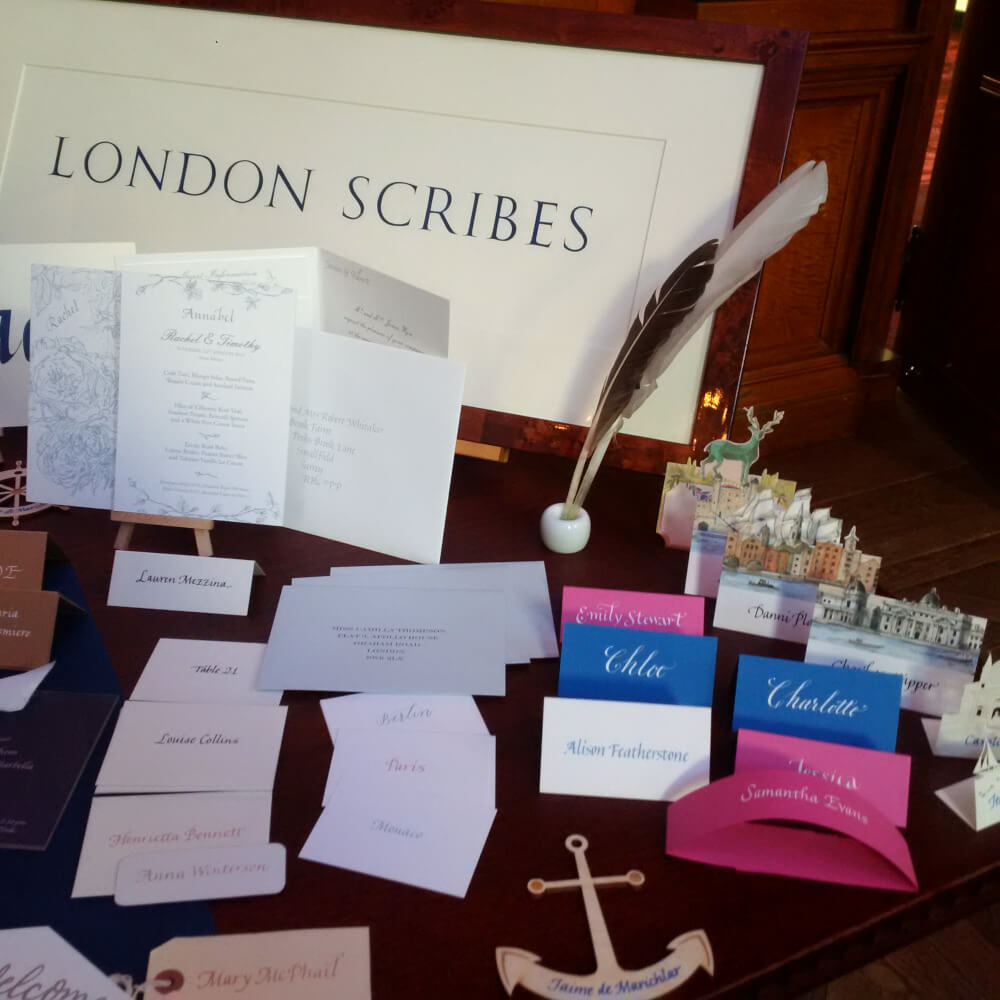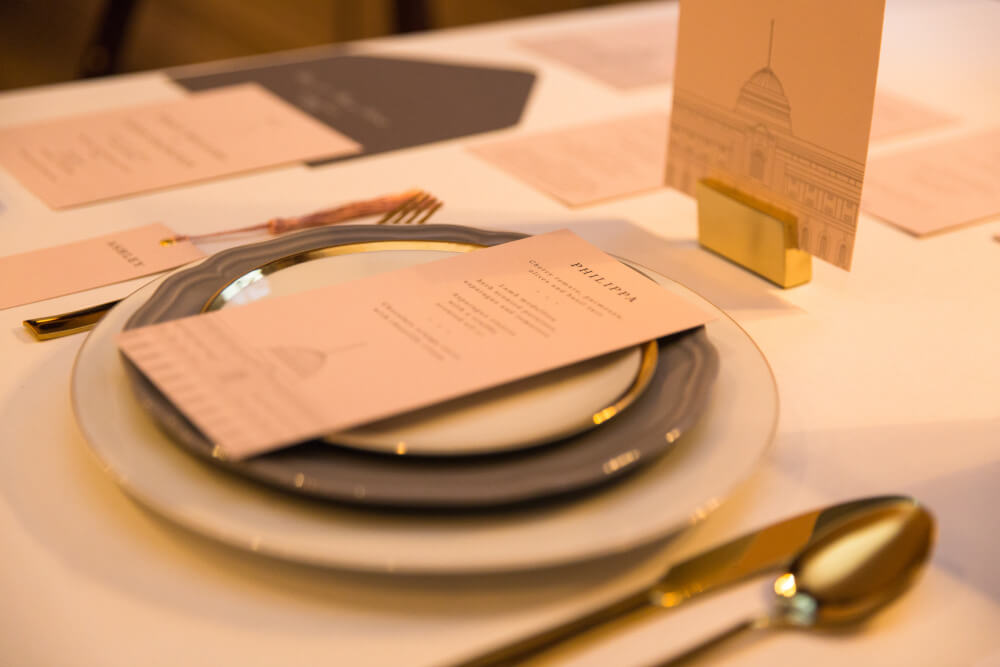 And then there were the cakes. Because of the symbolism it holds, the wedding cake is often a major focal point so finding a maker who can create one that sings to your tune as well as your tastebuds is important. Cue The Ned's own in-house chefs who presented us with three multi-tiered cakes (our favourite, the naked wedding cake) the architectural creations of Holly Clarke Cake Design plus beautiful offerings from Unique Cakes by Yevnig and Cakes by Krisanthi.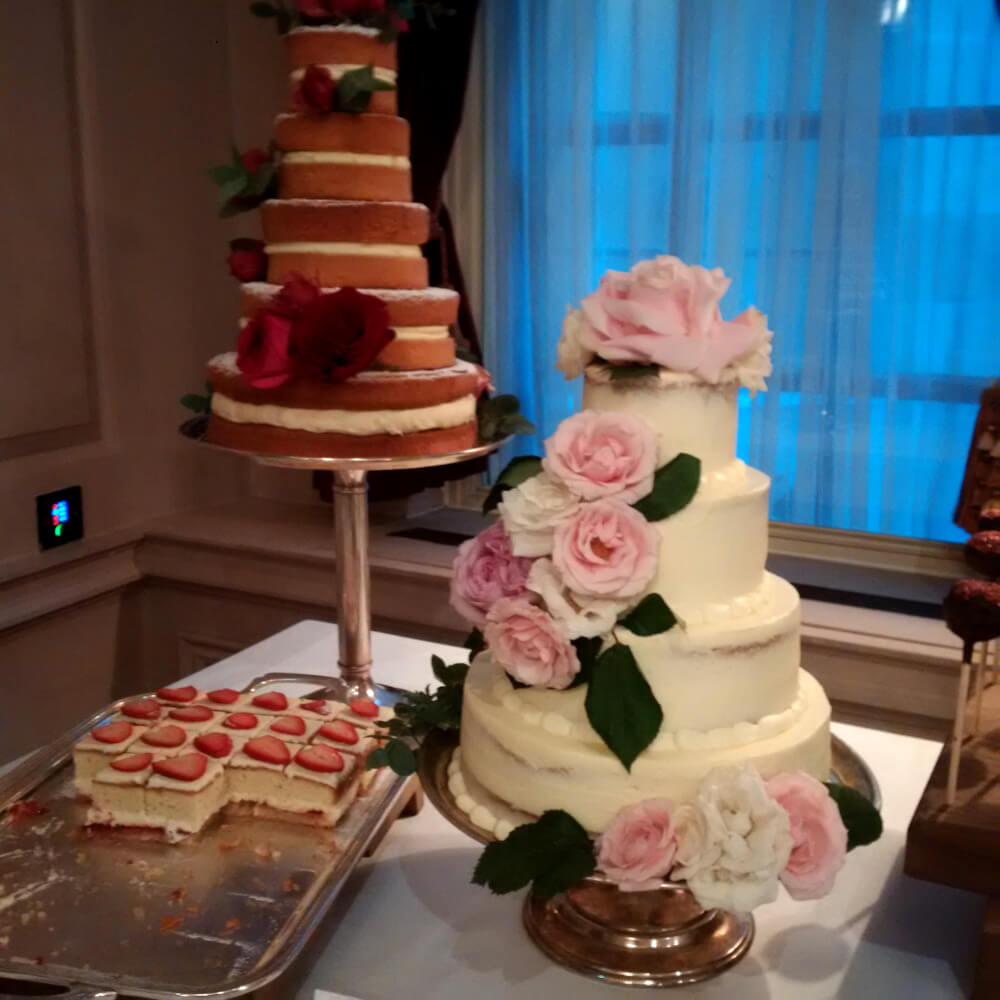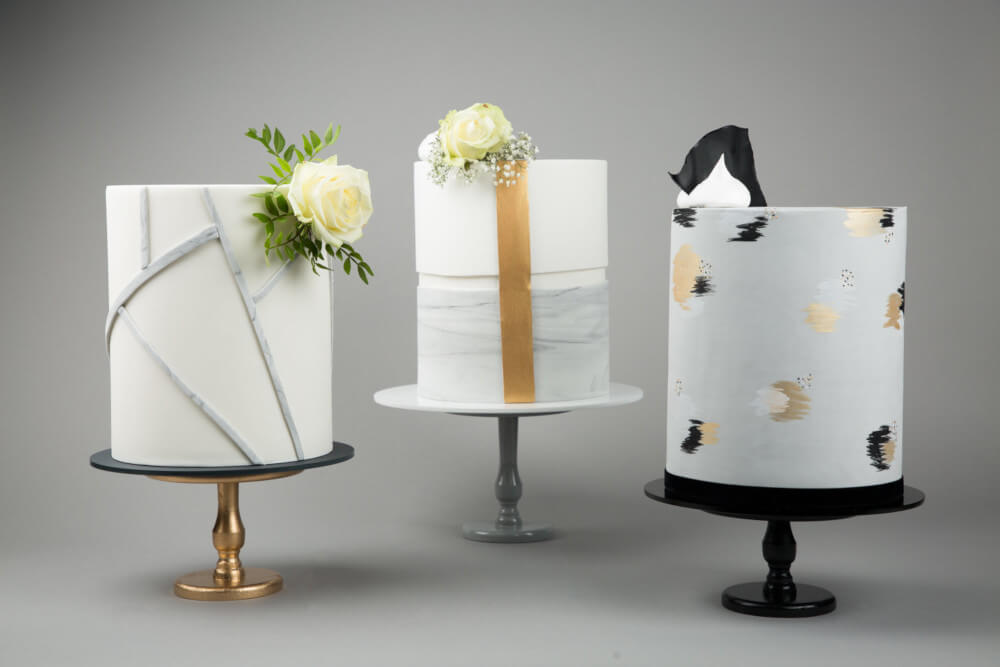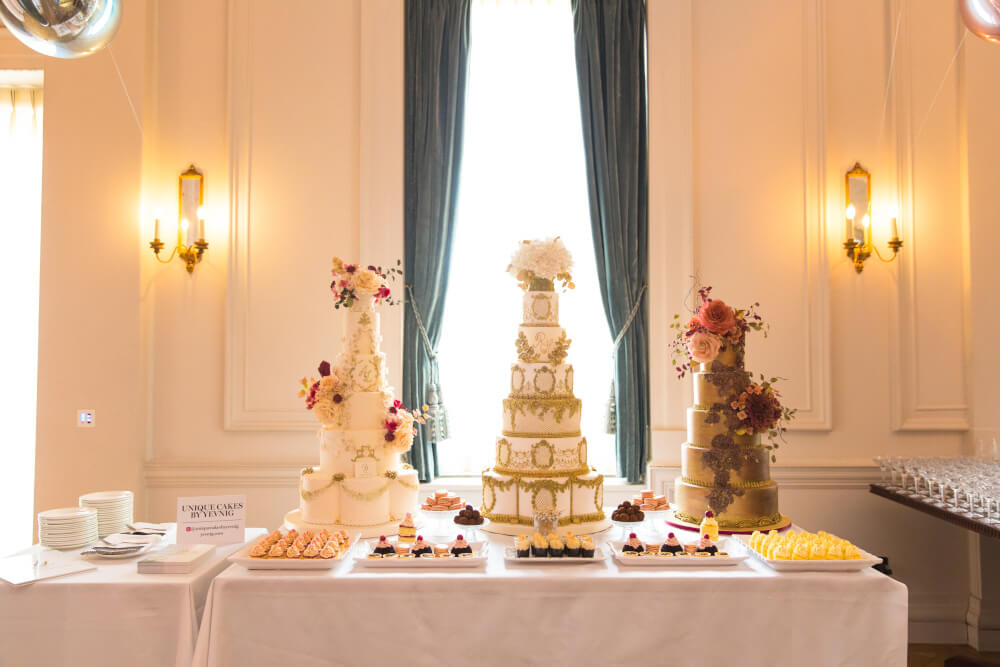 To help us feel soothed in the hubbub was the popup spa in the Tapestry Room. There we were treated to an 'up-do' by the Club Spa's head stylist who managed to tame what can only be described as an every-day natural hair disaster, to a mane worth of that L'Oreal flick. Did it make us feel special? Too right it did.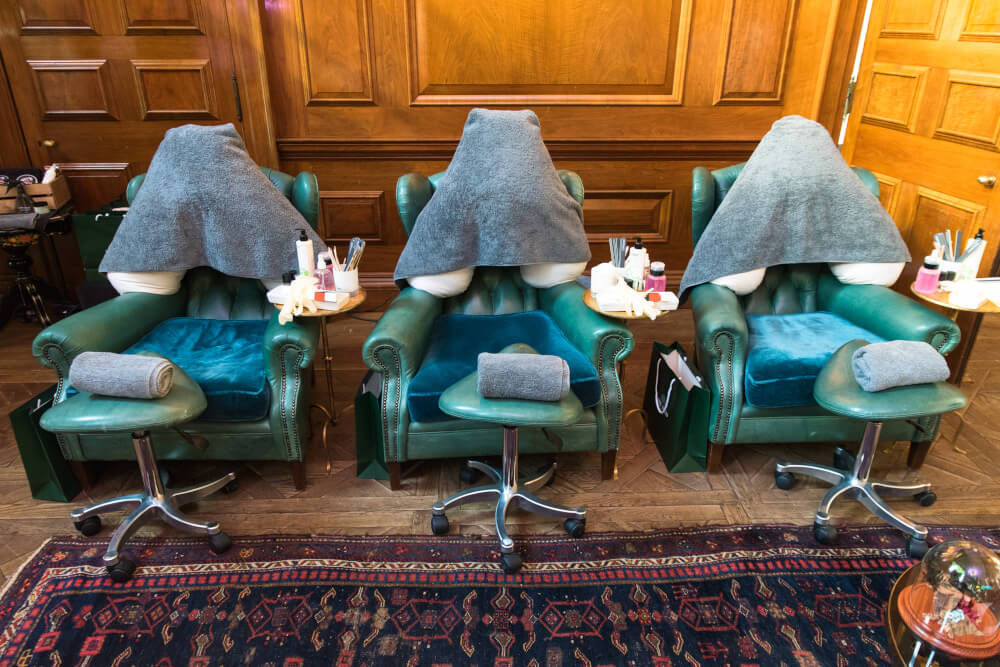 Some wedding events are more high end than others, some are free and some require you to buy tickets, but they are always worth attending; not just for the champagne, cakes, canapes and goodie bags, but to help cherry pick ideas that could work at your own wedding or celebration, and to seize the opportunity to talk with industry insiders who really know their onions and can help you turn your day from a good one into one that intricately intertwines your love story and everything and everyone one who is important in your life, into every little detail. And that's priceless.