Kitsch, elegant or just plain fun, cake pops can add that extra bit of personality to your wedding day. Made in any shape, colour or sheen you want, they can enhance your wedding theme, create great displays, can be used as favours, as toppers for your gay wedding cake, and they can be baked in an array of flavours… So, just how to you choose what kind of wedding cake pops to have? Hannah from Hannah's Cake Pops gives us a few pointers on matching your pops to your theme and trends.
Classic: Stand Alone Same-Sex Wedding Couples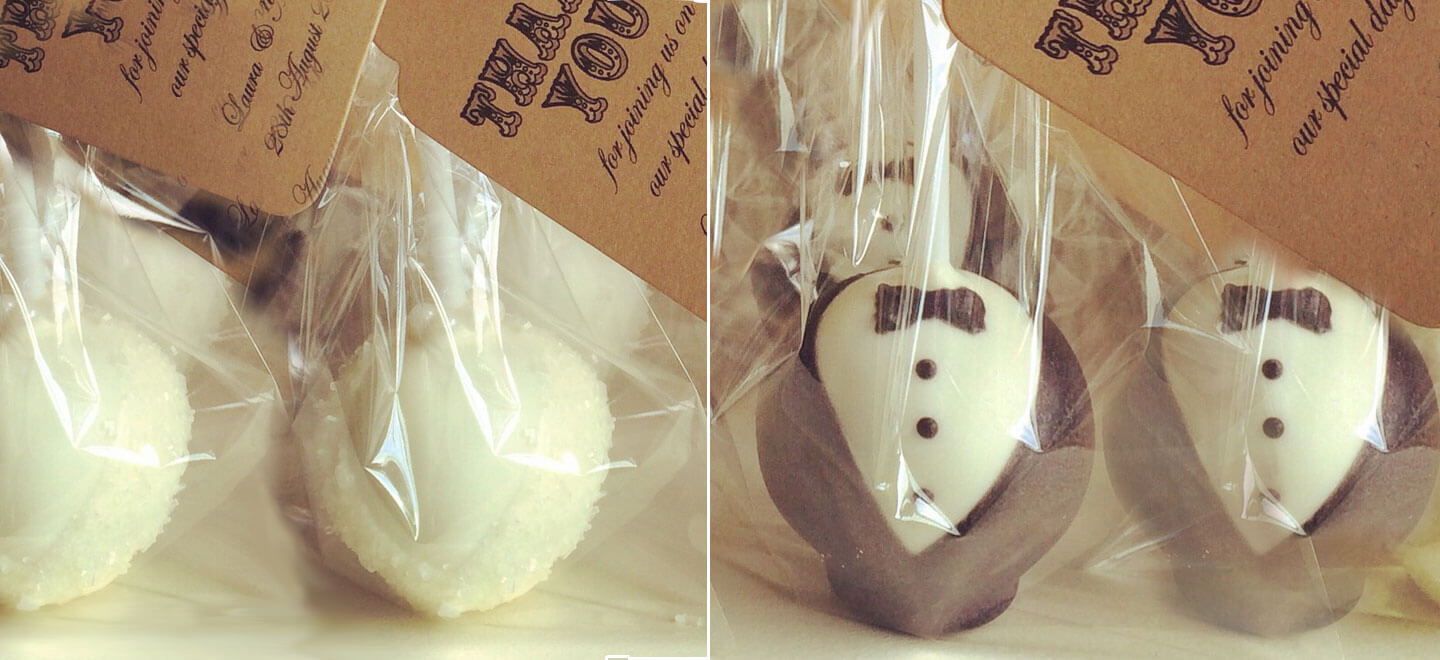 These are fun but elegant and can be easily personalised – I have just had an order for some stand alone bride cake pops for a same-sex wedding, and will be hand painting 'Mrs & Mrs' onto them in pink. Another great classic is the miniature wedding cake cake pops – these are really cute.
Glamour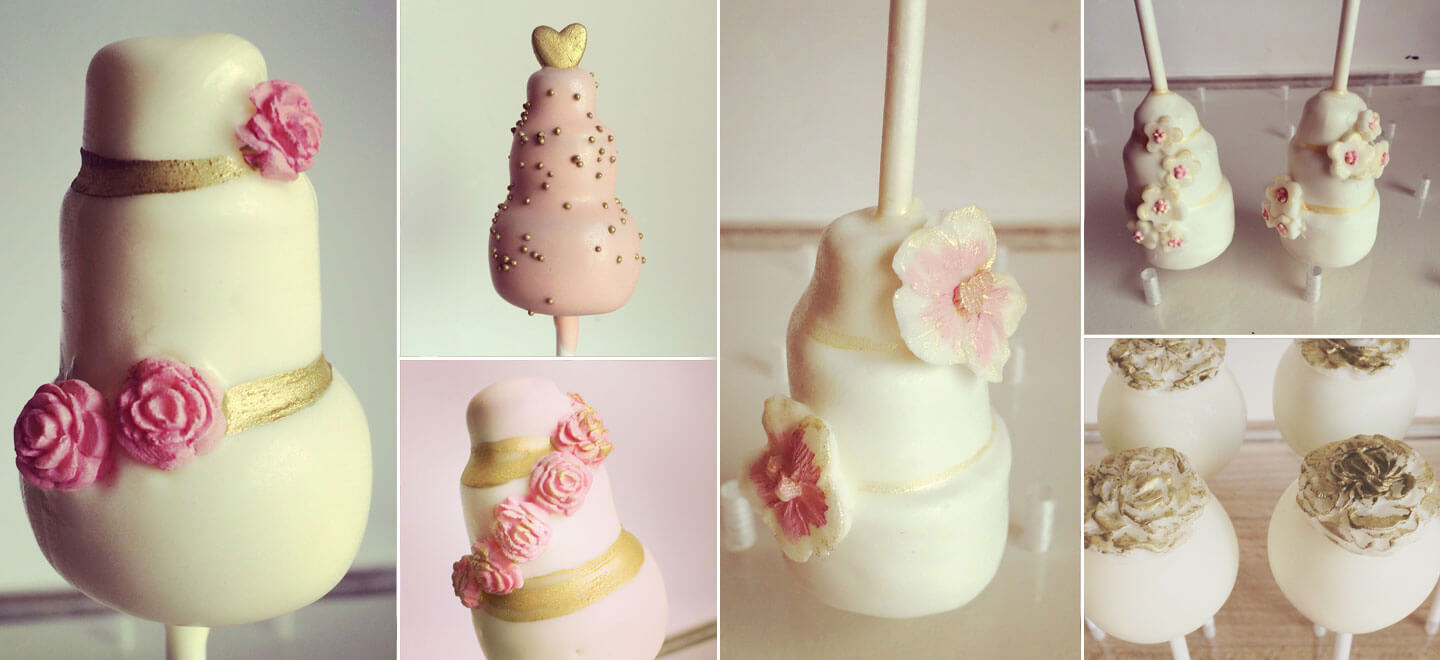 Glamour is really on trend this year, so if you're planning a wedding that's all about elegance and luxury, go for wedding cake pops in creams and golds, decorated with blooms or butterflies.
Vintage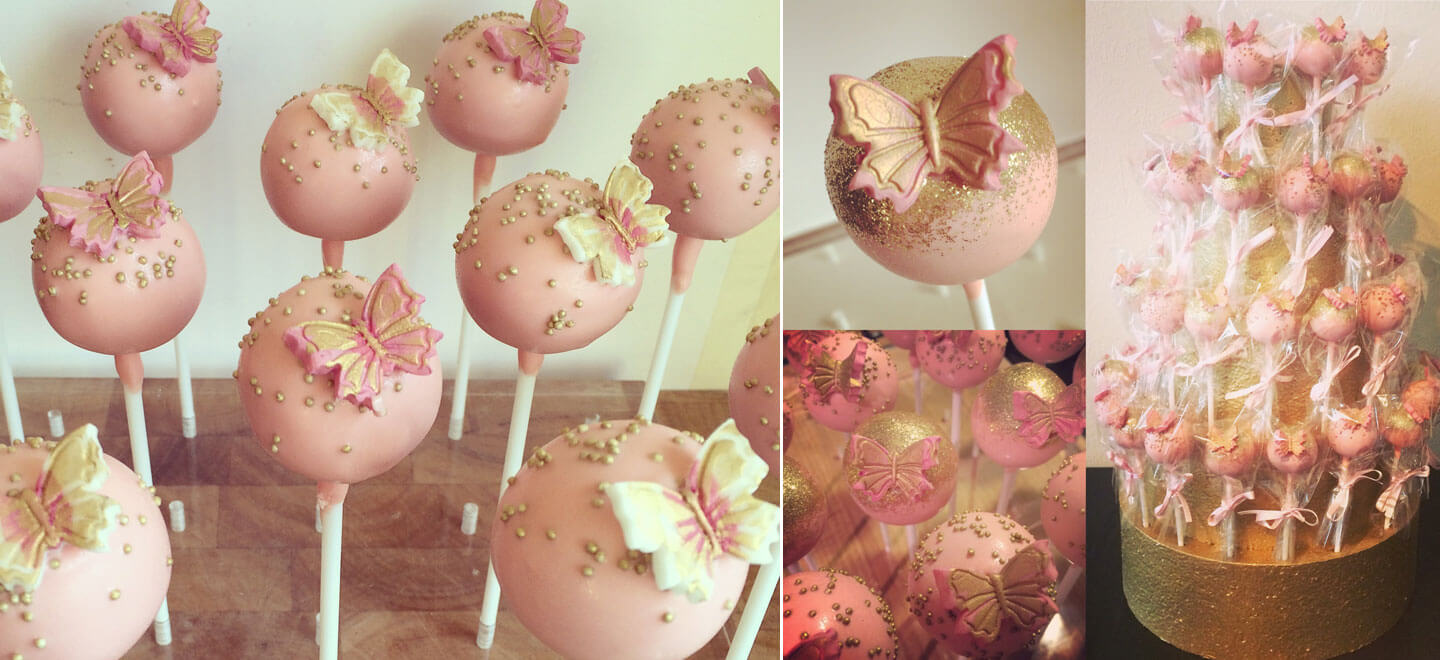 Vintage rarely seems to go out of fashion when it comes to weddings, and with wedding cake pops you can really go to town and have some fun. Think big red lips or moustaches, bold florals and cute pugs or bulldogs! Just about any favourite animal or thing can be made into cake pops to share with your guests!
Kitsch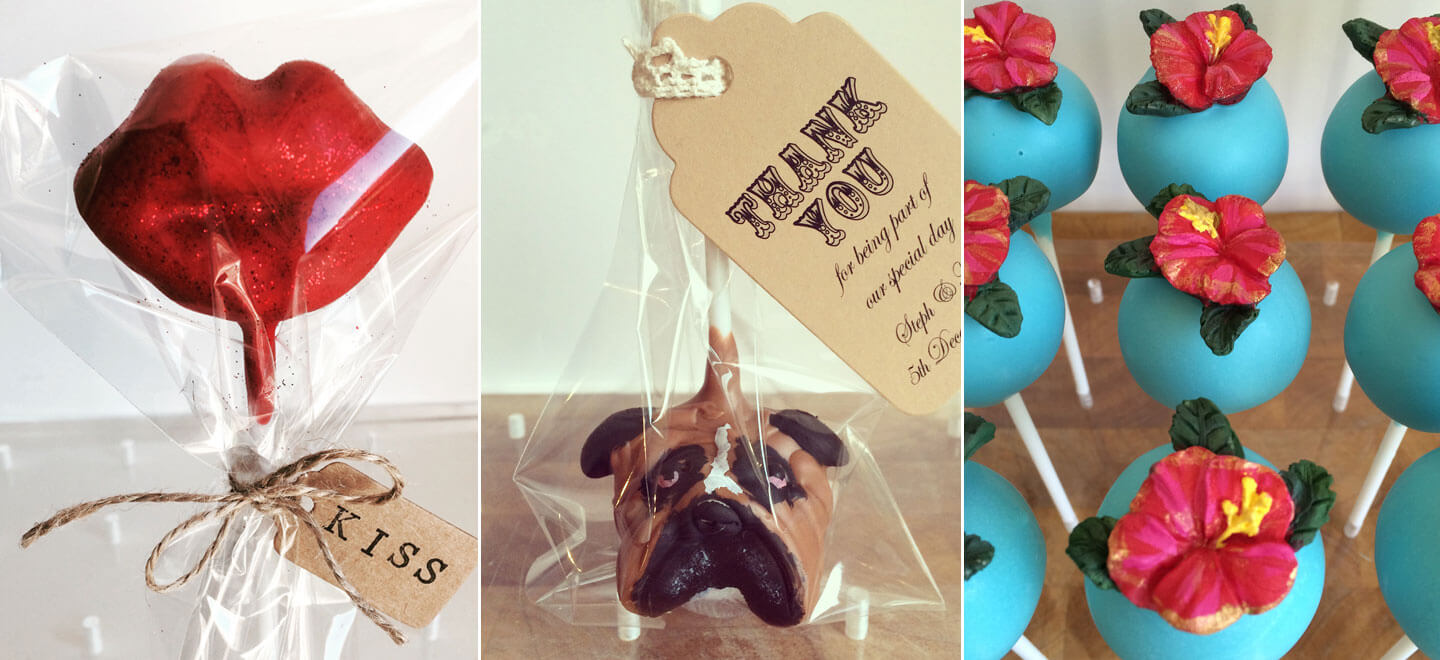 Kitsch weddings are great fun and adding a display of fabulous flamingos, icecreams or unicorns cake pops will not only bring some extra wow but will get your guests talking!
Film, Music & Fashion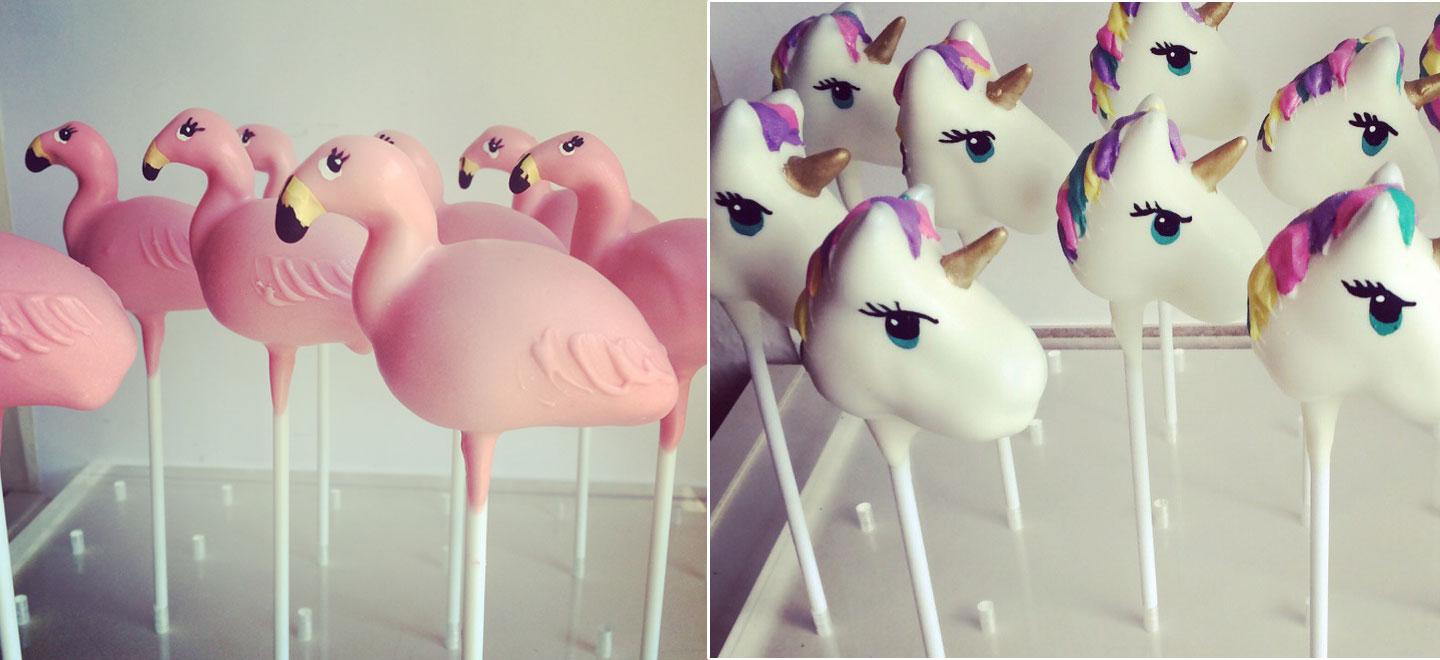 Wedding cake pops are one of those finer detail items that you can have loads of fun with and are a great means of showcasing your personalities and loves – like film, music and even fashion. I've created Madonna cake pops with cone boobs and glitter balls, Star Wars characters, microphones for karaoke fans, trainers and more in cake pop form!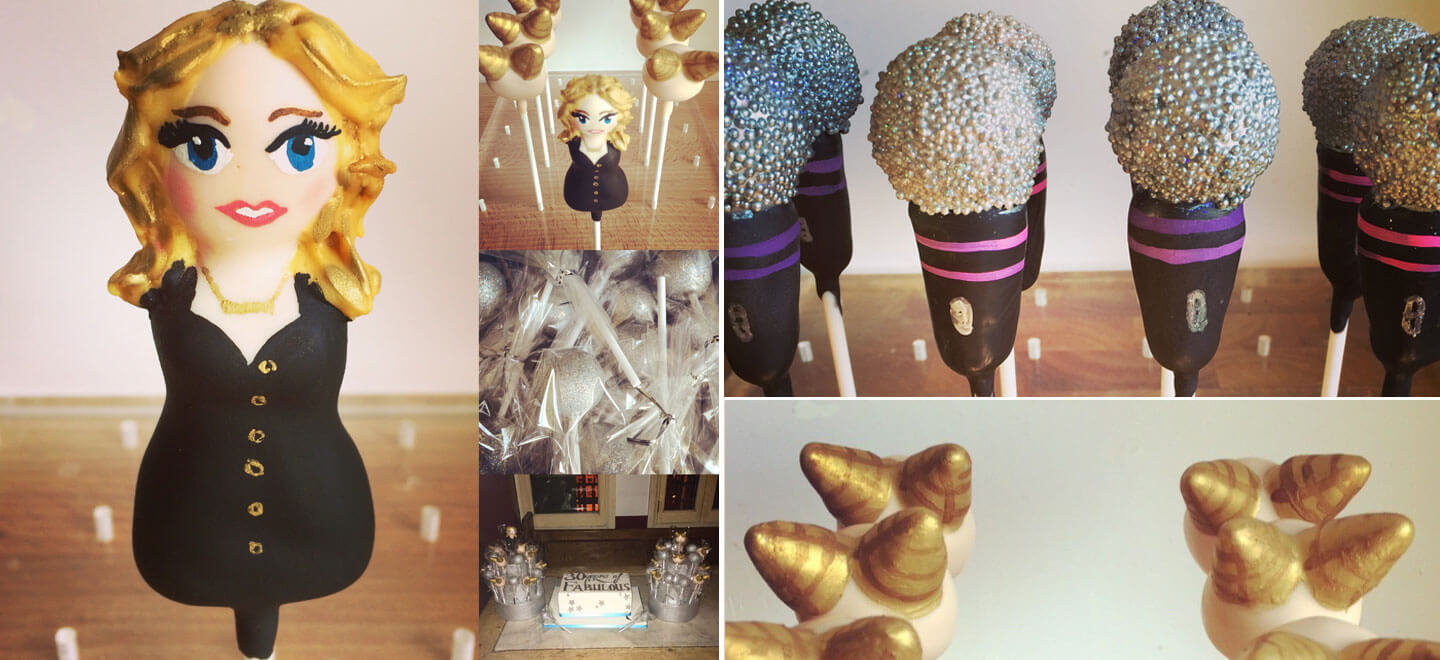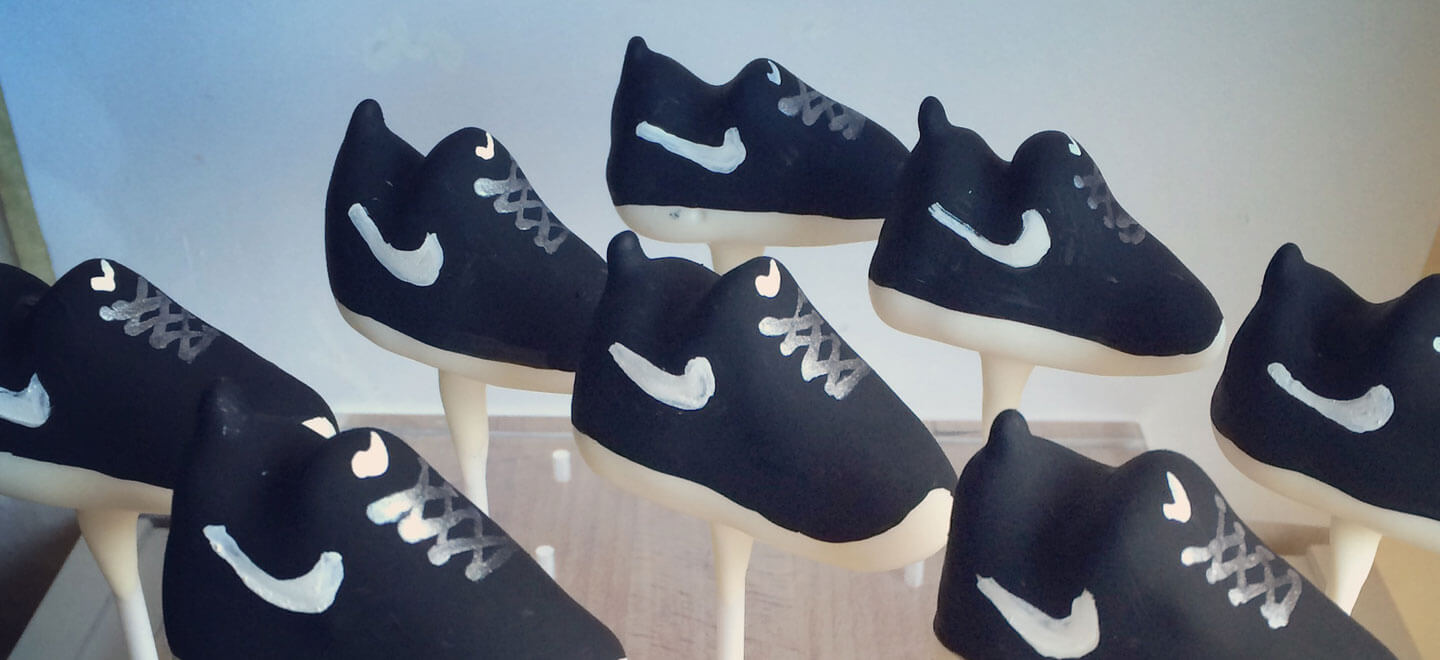 View more of Hannah's brilliant cake pops or contact her direct for a wedding cake pops quote at hannahscakepops.co.uk