Sifting through the vast and varied collection of bridal outfits can be daunting. A short dress with long sleeves? A full length corseted gown? Something rustic? Something vintage? Hannah Ollichon, of the House of Ollichon, trawled the boutiques and high street shops and after failing to find anything she like, was inspired to design her own bridal suit: a wedding jumpsuit. We find out more…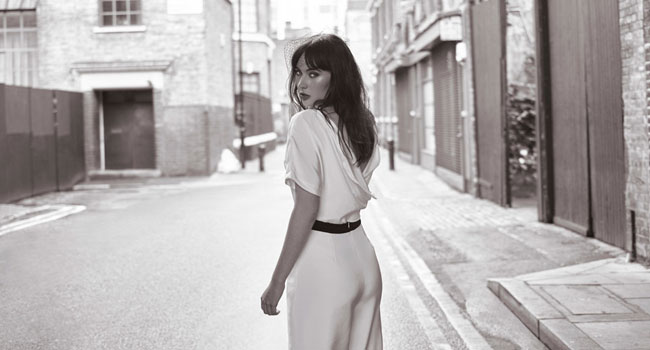 Hannah Ollichon "No female should ever have to get married in a man's suit."
I wanted something a bit edgy but on-trend for my registry office wedding," recalls Hannah. "There was nothing in between the big gown or the tailored suit. Today, alternatives to wedding dresses are limited, with mainly 'break the bank' designers, or high street options, which simply don't provide the special touches that brides desire and deserve.
"I always loved a jumpsuit. At first, the bridal jumpsuit idea was very promising, but I needed fate to play its hand so when same-sex marriage was finally legalised here in the UK, I knew it was a sign.
"We did a lot of market research into same-sex weddings, and one of the stories that really stuck with me was a lovely girl who said she would be looking for a men's suit. No female should ever have to get married in a man's suit."
So what makes the bridal jumpsuit such as a standout piece?
"I believe it's the balance we've created," explains Hannah. "Our bridal jumpsuits offer a harmony between classic, modern and bridal. It's rare for a bridal collection to be proud to be trouser lovers and I hope our collection showcases that."
Hannah Ollichon "When same-sex marriage was finally legalised here in the UK, I knew it was a sign."
Handmade in the UK using quality European fabrics including French Bridal lace from the Dentelle region in northern France, luxury Italian tissutos and English crepes, House of Ollichon's collection features a selection of unique playsuits, jumpsuits and combos.
It caters for both brides and bridesmaids, taking care to ensure everyone is able to feel individual but still complement each other perfectly for the big day. What's not to love?!
"In my opinion," says Hannah, "the whole wedding industry has changed drastically, people are breaking 'traditional' approaches and expectations, and are literally celebrating the way they want to; why can't you still don the humble trouser and still feel just as special? Elegance has evolved…"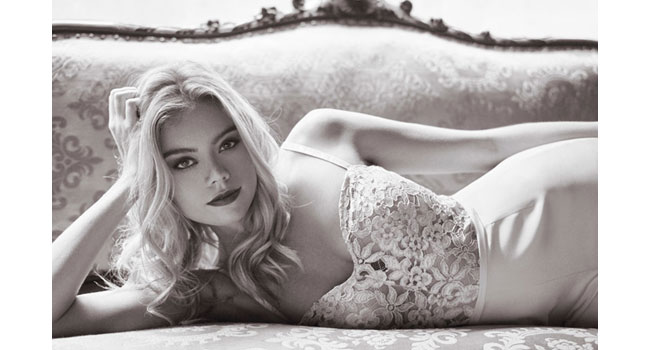 At a friendly price ranging from £115 to £895, these intricate and original designs are versatile and offer a variety of masculine and effeminate styles. There is also plenty of room to play with the pieces: dress them up or down by adding your own personal touches such as a statement necklace or a sharply cut blazer.
We love this idea and are fairly taken with Hannah's beautifully tailored designs. Leave a comment below to tell us what you think.